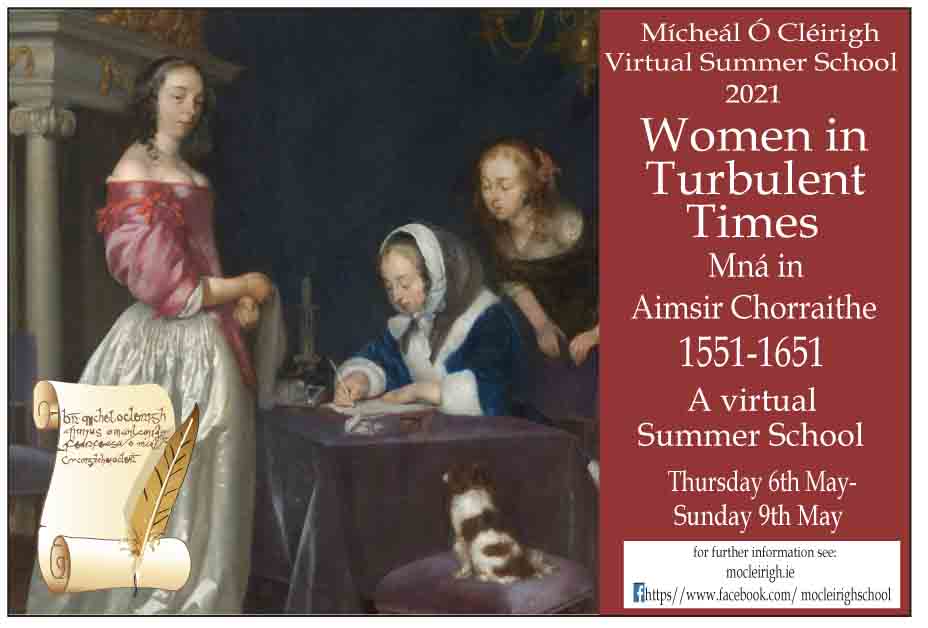 Mícheál Ó Cléirigh Summer School 2021
Thursday 6th May until Sunday 9th May
The Mícheál Ó Cléirigh Virtual Summer School ended last night Sunday 9th May. We wish to thank all those people who made it a success. The speakers Kelly Fitzgerald, Tony Lenihan, Naomi McAreavey and Anne Marie Walsh. John McCafferty gave us an overview of the objectives of the Summer School and was on hand each evening to facilitate the many questions from the virtual audience.
Here follows a brief outline of the talks and events which took place over the weekend
Thursday 6th May
The Virtual Summer School was opened by Bridie Mullin, Chairperson of the Mícheál Ó Cléirigh Summer School who welcomed the virtual audience and gave a brief outline of the background of the summer school and how after the cancellation of the 2020 Summer School weekend and with the possibility of ongoing restrictions due to the Covid 19 health crisis, that if restriction were still in place by May 2021 to go ahead with the summer school but to have it online.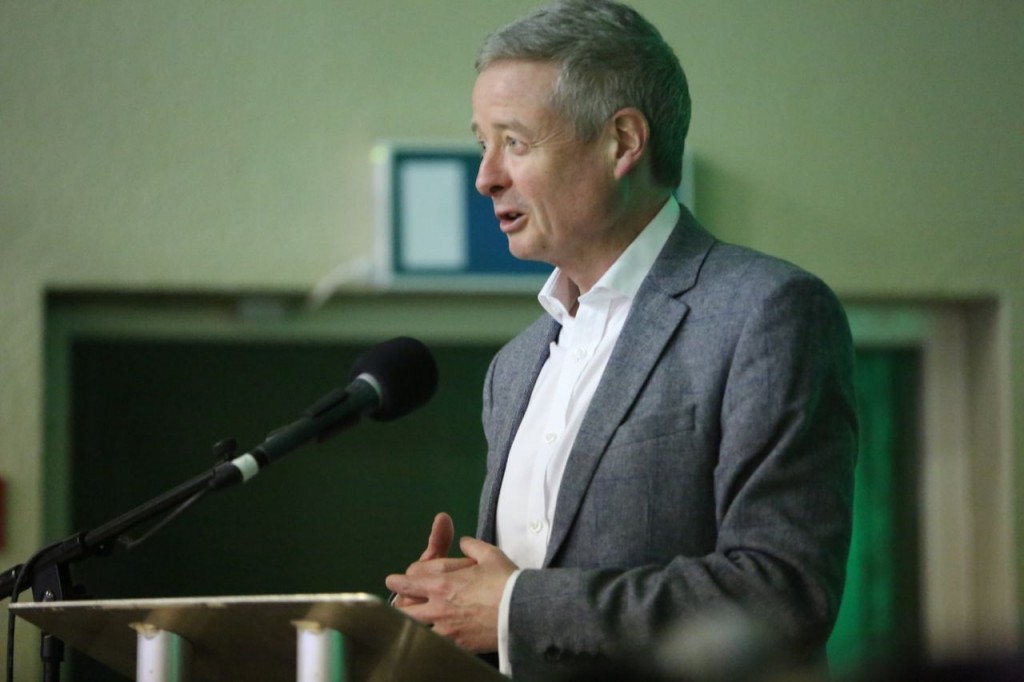 Outline of the 2021 Summer School – John McCafferty
Professor John McCafferty, Head of the Mícheál Uí Cléirigh Institute UCD gave the virtual audience an outline of the theme of "Women in Turbulent Times" and how the history of women had been largely ignored by historians in the past and how new ground was being discovered in the correspondence of the women of the period of the late middle ages and the early modern period. He referred to the fact that Br Mícheal Ó Cléirigh had consulted the Bansheanchas, a book noting many famous Irish women from earliest times up until the 11th Century portions of which are found in the Book of Leinster and the Book of Uí Máine. However he was disparaging of what he read and did not incorporate it into the Annals.
We hope that this will go some way to give a flavour of what our Summer School weekend is like and to make up for the loss of our actual Summer School held in Rossnowlagh each year and which we hope can resume as normal in 2022.
Mícheál Ó Cléirigh Summer School Committee
Friday 23 April 2021 :
see programme details below