Back in 1975, in a tourist guide to County Donegal called "Donegal- An Exploration" J.J. Tohill describes Rossnowlagh beach as "one of the finest in the country, over two miles long and affording excellent bathing and surfing."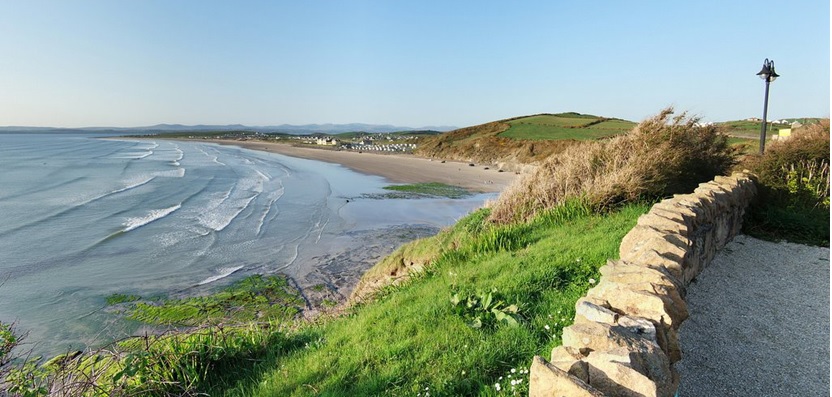 Most people hearing the name Rossnowlagh think about its spectacular beach and wonderful scenic setting. The name comes from the Gaeilge Ros Neamhlach meaning heavenly cove or headland. The opening of the narrow-gauge railway link between Ballyshannon and Donegal town in the early 20th Century transformed Rossnowlagh after its small railway station opened in 1905 bringing tourists to the area in large numbers to experience the beauty and wonder of its renowned beach.
The Franciscans community came to the area soon after the Second World War, first building a small church in a Nissan hut. Later after acquiring some property, they began building the present church, completing it in 1952 thus restoring the Donegal Franciscan Community that existed in Donegal from the early 15th Century right up to the 1870s and whose support was so instrumental in the work carried out by Br Mícheál Ó Cléirigh and his team of annalists in the years from 1623 to 1636.
Today Rossnowlagh is a vibrant coastal community with the Sandhouse Hotel and several restaurants in the vicinity, providing accommodation and excellent food to both locals and tourists alike.