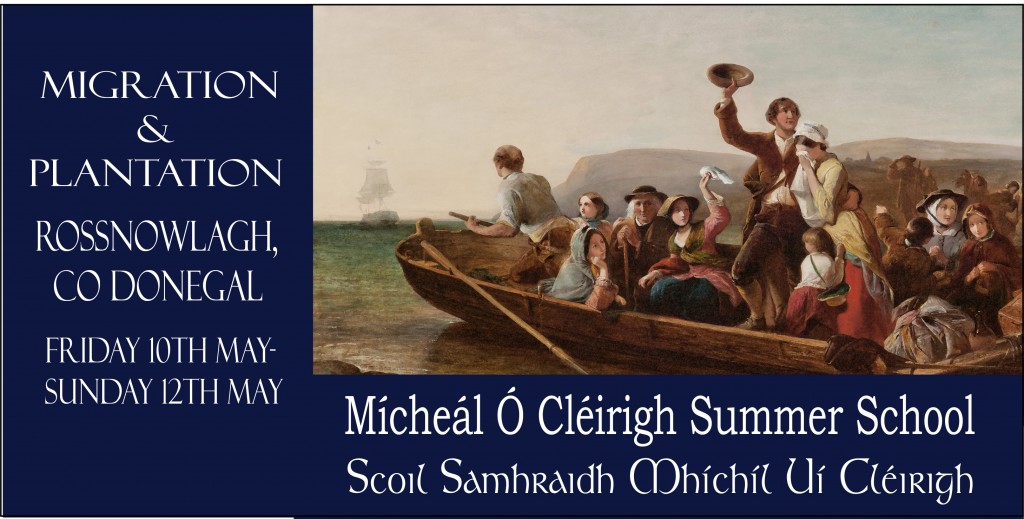 The 2019 Summer School was held on the weekend of Friday 10th May until Sunday 12th May-  The theme of the Summer School was  "Migration and Plantation" Here are some pictures from the weekend's events.

Official Opening
The Summer School was opened by Linda Ervine who spoke of her school days and the fact that she did not learn anything about the history of Ireland. She learned  about British or European history but were kept oblivious of their own history even that of the Ulster Scots who came to Ulster in the 17th Century. Linda told of her fascination with the origins of place names in her native Belfast which led her to becoming interested in the Irish language. She can now converse in the language and has recently passed her GCSE in Irish.
Primary Schools Art Competition
The awards in the four sections of the Primary Schools Art Competition followed and this year we had the largest number of schools participating. These included: Scoil Chaitríona, Ballyshannon, Four Masters School, Kinlough; Rockfield School, Ballyshannon; Mícheál Ó Cléirigh School, Creevy; Robertson School, Ballintra; Gaelscoil, Ballyshannon; St Eunan's, Laghey;, Kilbarron School, Ballyshannon;, Holy Family School, Carrickboy, Ballyshannon; St John the Baptist School Roscor, Belleek.
Sollus Dancers
Led by piper Darren Milligan, the dancers from the Sollus Highland Dance School Bready Co Tyrone gave a wonderful and entertaining display of Scottish Highland music and dance. Here are some pictures of the group.
 Cór Craobhaigh
Cór Craobhaigh the junior choir formed by Angela Currid back in 1987 has performed at the Mícheál Ó Cléirigh Summer School many times since the Summer School was started in 2014.