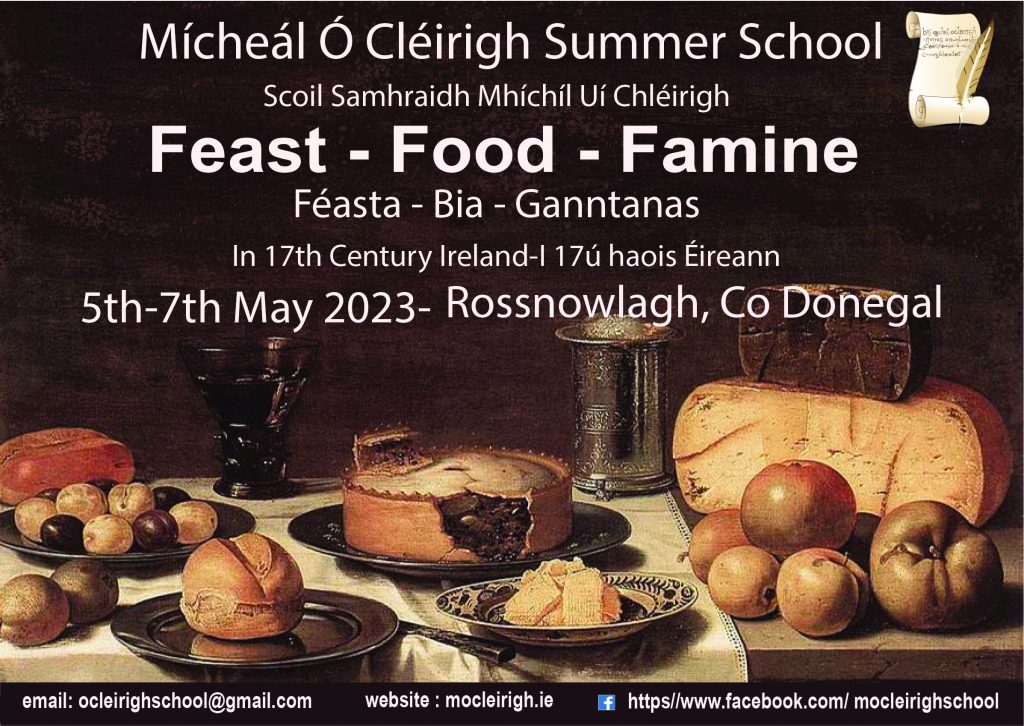 The 2023 Mícheál Ó Cléirigh Summer School will take place over the weekend of Friday 5th May until Sunday 7th May in Rossnowlagh, Co. Donegal.
The theme of the 2023 Summer School is Feast- Food- Famine / Féasta – Bia- Ganntanas and the various talks will explore the hardships of day-to-day life in post medieval Ireland in the period from 1500 to 1800 where seasons good or bad could determine the life expectancy of men, women and children.
A full detailed programme will be put on this website in due course.
Launch of the 2022 Mícheál Ó Cléirigh Summer School Book Friday 28th October 2022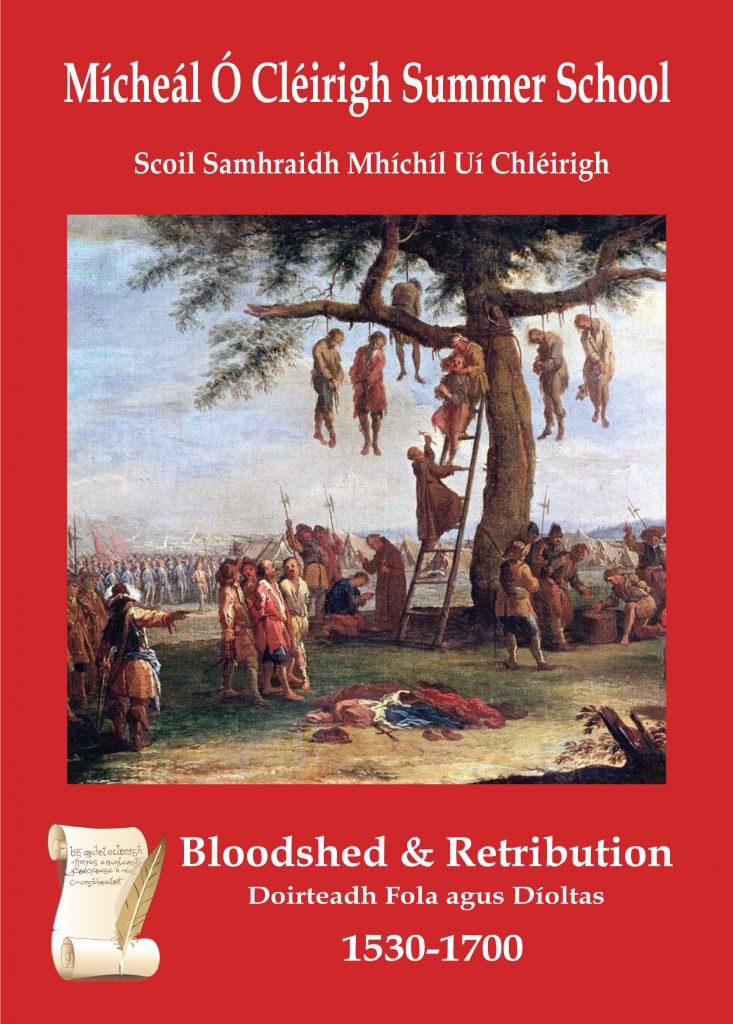 The launch of the 2022 Summer School book based on the topic of the weekend "Bloodshed and Retribution took place on Friday 28th October in McGinley's pub. After a brief introduction by Chairperson Fergus Cleary who welcomed the many guests including local South Donegal District Councillors, Barry Sweeney and Niamh Kennedy who are strong supporters of the Summer School. There was some short readings by one of the book editors, Tony Lenihan, from the various talks given by the speakers "To Barbados or Bofin by Dr. Áine Hensey; "The land of Ire and Slaughter" by Dr. Jim O'Neill; "The Martyrdom of Bishop O'Devenny" by Professor John McCafferty and "Punishment Pain and Plantation" by Dr. Coleman Dennehey. Co-Editor of the book Brian MacAmhlaigh was unable to attend the launch.
The closing remarks were given by committee member Molly Reynolds who thanked all those who attended for their support. In addition, the book also records the various other events held over the weekend- such as the school art winners and musical performances as well as the Sunday morning field trip. The book can be purchased at Novel Idea, Ballyshannon, Co Donegal
https://www.goldenpages.ie/a-novel-idea-ballyshannon
or by emailing ocleirighschool@gmail.com
Some photographs from the launch of the 2022 Summer School Book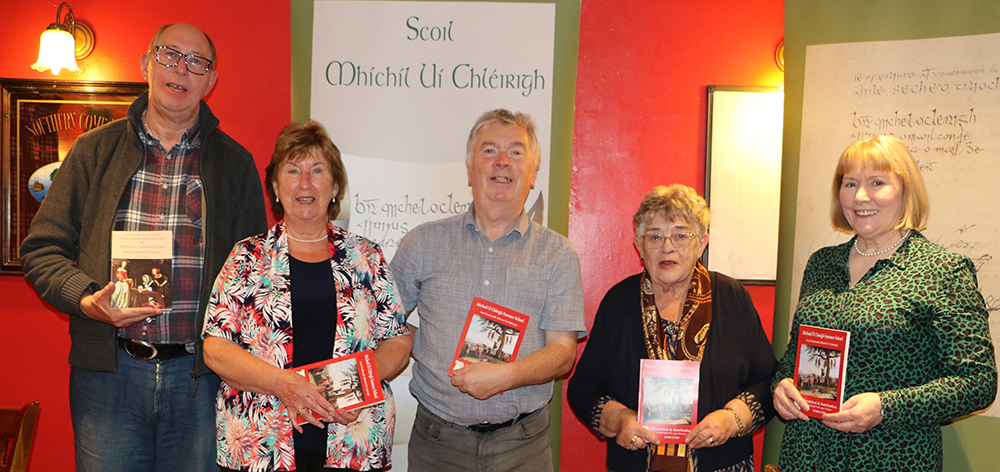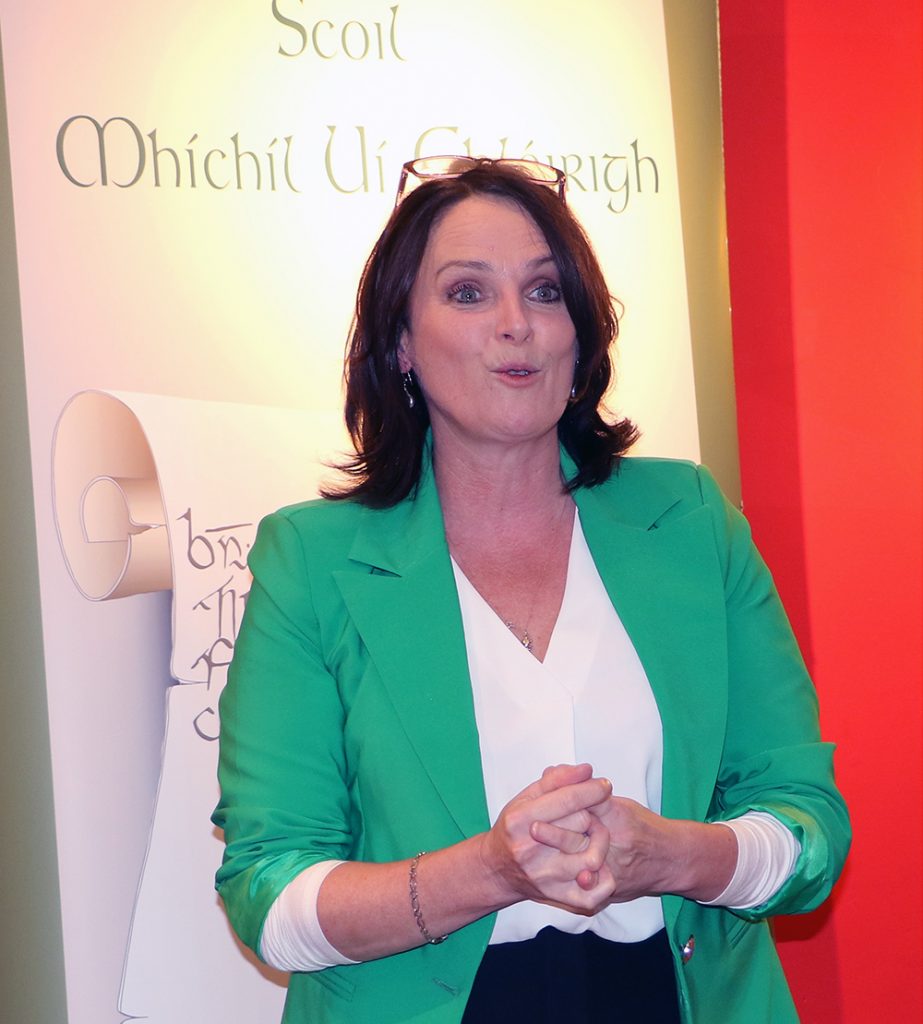 ---
2022 Mícheál Ó Cléirigh Summer School

The 2022 Mícheál Ó Cléirigh Summer School took place from Friday 6th May until Sunday 8th May in the Sandhouse Hotel in Rossnowlagh, Co. Donegal. The theme of the 2022 Summer School was 'Bloodshed and Retribution' / 'Doirteadh Fola agus Díoltas'
See the Home page for the weekend events
---
---